Online Safety
All your Online Safety needs can be found here.
A great app with games both parents and children can play at the same time (split screen) can be downloaded using your app store. This game has been created by InternetMatters.org – the website we believe in.
Do you have an issue you wish to report?
You have two choices:
Is the issue of a criminal nature? Do you need support from the police? If so, click on CEOP and fill in the form. Under 18s must be accompanied by an adult due to the nature of the form.
     2. Is the issue something the school could help you out with? Are people who are at Herne Juniors saying nasty things to you online? Has something happened and you are not sure how to deal with it? If so, click on the Report An Issue button and fill out the form. You do not need to give your name, but it would help if you want a teacher to speak to you.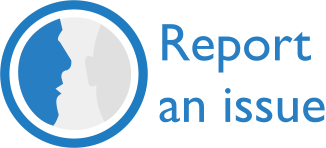 ---
All staff and governors have completed safeguarding and e-learning training developed by The National Counter Terrorism Policing Headquarters (NCTPHQ), in conjunction with the College of Policing which includes guidance on how to identify people who may be vulnerable to being drawn into terrorism, and how to refer them into the Channel process. Please click to take you to our Safeguarding Policy.
Any extra information regarding counter terrorism, extremism and radicalisation can be found on a specially created website from the Department for Education and the Home Office.
---
Parentinfo.org
Updated automatically – here you can keep up with online safety news around the country
Courtesy of the NSPCC and 02, here are a few age related tips to help you get started:
5 – 7 year olds – 'Proper' social networks will still be off-limits, but social games such as Disney's Club Penguin are a great way for your kids to dip a toe in the water, with a bit of  parental supervision. Just keep an eye on in-app purchases, set clear boundaries for use and start talking about staying safe and what to do if they have a concern.
8 – 11 year olds – Social networks  will start to come onto the radar, but try to resist for now.  Facebook doesn't allow users younger than 13 (due to advertising laws in the USA) to join. You may also be thinking about your child's first phone or tablet. Consider using app store gift cards to limit how much thy spend on downloads.
12-15 year olds – Children are legally allowed to use most social networks at 13. Discuss what's safe to share, and help set up their account. They may let you follow or friend them, but they'll also want some independence, so talk regularly about what they're doing online and who they're chatting to so they know they can come to you if something goes wrong.
16+ year olds – Your teenager will no doubt be a social networking pro by now and may well be experimenting with meeting new people online. Respect their space, as you would in real life, and resist temptation to snoop. Instead chat openly about what they're up to – this way, you can check they're sharing information wisely.
---
Progressive Scheme of Work
Children complete a progressive scheme of work, with one lesson per term, to learn about how to stay safe, secure and responsible in an online world. For more information, see our overview (pdf) below: